The Only Customizable Royalty Free Music Library
Build Your Royalty Free Music Library
When you buy royalty free music from SmartSound, it's always available for you to customize and download directly from our web site or by installing it on your workstation for access with our Sonicfire Pro software.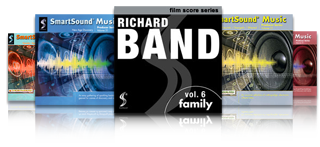 Save Time With Our Patented Software
Our Professional Soundtrack Creation Technology automatically delivers professional music edits instantly. Adjusting the length, arrangement and instrumentation of every SmartSound track is instantaneous and 100% professional!
Be More Creative
SmartSound technology (Sonicfire Pro) allows you to express your creativity far beyond regular royalty free music. Since our music is totally customizable for length, mood and instrument mix, you can create over 20 million different soundtracks to find that perfect fit for your project.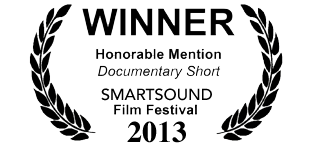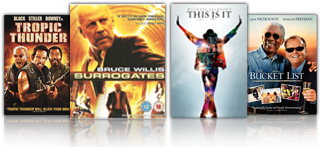 Impress Your Audience
Our royalty free music library is comprised of a hand-picked and professionally curated collection of music. Our music comes from top musicians, film composers, indie bands and independent artists. No sifting through thousands of crowd-sourced tracks. Every SmartSound track is a winner!
Use Legal Music
SmartSound offers one of the most generous worry-free music licenses in the industry. Put SmartSound in your (or your clients) productions and play it anywhere for any amount of time at no additional cost. (*If you need to manufacture more than 10,000 pieces of physical media, you'll need to contact us for approval...that's it!)
New Royalty Free Music Search
Or Browse By
(Click to add multiple browse filters)
Genre
|
Instrument
|
Keyword
|
Advanced

The following
10 tracks
match: Lively, Triumphant
51305-Pro
Fight For Fortune
This high-energy track will pump adrenaline into any 'big moment' scene. Excellent layers of percussion and sparkling orchestral flourishes give this score focus and might.
http://www.smartsound.com/strata/images/strata13_200.jpg
$ 49.95
Single

10802-Pro
Captain Red Sails
A bold and action-filled swashbuckler orchestral soundtrack. Great for big adventure scenes.
http://www.smartsound.com/filmscore/images/fcp_b08_200.jpg
$ 39.95
Single

5907-Pro
Liszt Piano Conc 2-6th Mvt
Bold, bright and virtuosic, this final movement to Liszt's 2nd piano concerto begs to be in the foreground. Brilliant piano lines interplay with forceful orchestral statements.
http://www.smartsound.com/music/images/CS0348_200.jpg
$ 39.95
Single

5502-Pro
Captain Hero
You'll be running in circles trying to find a song with more zesty, zany zing than this wacky ride. Features bounding drums, flighty piccolos, and even a big fat gong.
http://www.smartsound.com/filmscore/images/fcp_b05_200.jpg
$ 39.95
Single

116-Pro
Olympic
Big, epic and compelling, heroic with soaring horns, searing-hot piano and a strong rhythm. Great to evoke action, power and victory. Also ideal as a big finish.
http://www.smartsound.com/music/images/fullspectrum.jpg
$ 39.95
Single

1912-Pro
Stars And Stripes
Sousa's great American march is always a 4th of July favorite, often played along to firework displays.
http://www.smartsound.com/music/images/american.jpg
$ 39.95
Single

1712-Pro
Industrial March
From initial R & D to final product, the inexorable evolution of progress radiates from the startlingly bold swagger of the orchestra in this inspiring depiction of both enlightened industriousness in the plant and major discoveries in the laboratory.
http://www.smartsound.com/music/images/high.jpg
$ 39.95
Single

1714-Pro
Overture
The kind of piece that makes you hold your breath, waiting for the event it narrates. This stirring, orchestral cut is ideal for the opening of Olympic-style sporting events or major product introductions.
http://www.smartsound.com/music/images/high.jpg
$ 39.95
Single

Genre:
Orchestral
Keywords:
Exciting
,
Positive
,
Uplifting
,
Bold
,
Competitive
,
Confident
,
Exuberant
,
Heroic
,
Inspiring
,
Lively
,
Motivating
,
Powerful
,
Punchy
,
Regal
,
Spirited
,
Striving
,
Triumphant
,
Acoustic
,
Olympic
Instrument:
Orchestra
,
Brass Section

308-Pro
High Velocity Sports
Better wear your seatbelt. Daredevil excitement at edge-of-the-envelope G-forces is what you'll experience during these quick-darting accelerations near warp speed. Feel the thrill of competition, the will to win, the challenge of the ultimate contest.
http://www.smartsound.com/music/images/maximum.jpg
$ 39.95
Single

217-Pro
Promised Land
This majestic cut is big and bold, without being boisterous. Its powerful, orchestral sound combines with angelic vocals to create a piece that's strong enough for an opening theme or a climactic moment.
http://www.smartsound.com/music/images/scoring.jpg
$ 39.95
Single

Want to save money?
Upgrade to a Music Pack
Want to save money?
Upgrade to a Music Pack