The Only Customizable Royalty Free Music Library
Build Your Royalty Free Music Library
When you buy royalty free music from SmartSound, it's always available for you to customize and download directly from our web site or by installing it on your workstation for access with our Sonicfire Pro software.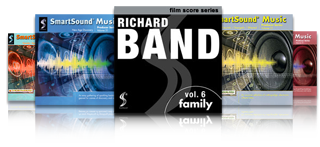 Save Time With Our Patented Software
Our Professional Soundtrack Creation Technology automatically delivers professional music edits instantly. Adjusting the length, arrangement and instrumentation of every SmartSound track is instantaneous and 100% professional!
Be More Creative
SmartSound technology (Sonicfire Pro) allows you to express your creativity far beyond regular royalty free music. Since our music is totally customizable for length, mood and instrument mix, you can create over 20 million different soundtracks to find that perfect fit for your project.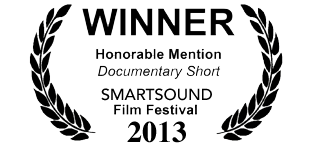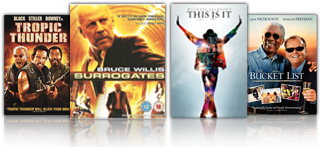 Impress Your Audience
Our royalty free music library is comprised of a hand-picked and professionally curated collection of music. Our music comes from top musicians, film composers, indie bands and independent artists. No sifting through thousands of crowd-sourced tracks. Every SmartSound track is a winner!
Use Legal Music
SmartSound offers one of the most generous worry-free music licenses in the industry. Put SmartSound in your (or your clients) productions and play it anywhere for any amount of time at no additional cost. (*If you need to manufacture more than 10,000 pieces of physical media, you'll need to contact us for approval...that's it!)
New Royalty Free Music Search
Or Browse By
(Click to add multiple browse filters)
Genre
|
Instrument
|
Keyword
|
Advanced

SE44
Scoring Essentials
Scoring Essentials features music ideal for creating striking and evocative cinematic moods. Inspired by the greatest in major contemporary film scores, these pieces exemplify what soundtrack creation is all about. The CD also includes pop-rock styles designed to give any visual that contemporary edge.
http://www.smartsound.com/music/images/scoring.jpg
$ 99.95
Single

MEDLEY

Keywords:
Bold

PS72
Celtic Spring (PS72)
Traditional Irish/Celtic melodies and instruments will put the sparkle and richness of the Green Isle into your projects. Using Sonicefire Pro's Timing Control feature you can fine tune musical peaks to coincide with the highlights of your visuals.
http://www.smartsound.com/producer/images/PS72_200.jpg
$ 99.95
Single

MEDLEY

SP0544
Logos and Stingers (SP05)
A variety of production elements that include bumpers, stingers, hits, logos, and beds. From musical news beds to large cinematic logo sweeps, these cues work great for use in radio as well as video programming.
http://www.smartsound.com/effects/images/sp05.jpg
$ 99.95
Single

MEDLEY

Keywords:
Bold

STRATANR
Aesthetics : New Rock
Alternative and Indie style music for internet videos, television, films and commercials: Multi-Layer tracks with full customization through Sonicfire Pro software including custom track length, Mood Mapping to personalize your instrument mixes and Timing Control to easily move key beats to where your visuals need them.
http://www.smartsound.com/strata/images/STRATANR_200.jpg
$ 99.95
Single

MEDLEY

Keywords:
Bold

VOXNP
Nova Page & 21AD
Fronted by the phenomenal Nova Page, whose intriguing voice shows up in numerous TV shows worldwide, this album picks up where the previous album left off. Demonstrating the San Diego group's constantly growing skills in writing memorable, hook based indie-pop songs, Nova Page and 21AD deliver an outstanding and infectious performance that will help propel any dynamic, contemporary video. As with any Voxation album, use Sonicfire Pro's Mood Mapping feature to automatically duck or mute the vocals, then bring them back in at exactly the right moment to give your story line dramatic punch.
http://www.smartsound.com/voxation/images/VOXNP_200.jpg
$ 99.95
Single

MEDLEY

STRATFUT
Fun Times
Lighthearted and infectious tracks from a talented new band for SmartSound. These engaging tracks help render any scene into a frivolous funhouse atmosphere. Use Sonicfire Pro's precise control over all aspects of the timing and instrument mix to maximize the joy!
http://www.smartsound.com/strata/images/STRATFUT_200.jpg
$ 99.95
Single

MEDLEY

BS06IB
Indie Band 01
Bring that indie band sound to your next production with this eclectic mix of tracks. Modeled after the bands discovered by popular television dramas, these tunes will make your productions part of the Indie phenomenon. Features some interesting use of vocals.
http://www.smartsound.com/strata/images/BS06IB_200.jpg
$ 99.95
Single

MEDLEY

BS18IB
Indie Band 02
This collection reflects the most original sounds from the burgeoning indie music scene. Give your production that creative edge with this blend of unique and innovative tracks. Includes rock instrumentation and vocal flourishes.
http://www.smartsound.com/strata/images/BS18IB_200.jpg
$ 99.95
Single

MEDLEY

BS10IF
Indie Film 01
A collection of diverse music to accompany intimate scenes of cinematic storytelling. Sparse intros with building undercurrents of complexity enhance the unique mood of your production.
http://www.smartsound.com/strata/images/BS10IF_200.jpg
$ 99.95
Single

MEDLEY

STRATCLS
Club Scene
Pulsing Electro Pop tracks that are young and vibrant - for dance clubs, fashion, urban montage, commercials and highly styled promos. Use Sonicfire Pro's Timing Control to hit the peaks of your video with the peaks in the music.
http://www.smartsound.com/strata/images/STRATCLS_200.jpg
$ 99.95
Single

MEDLEY
Club Scene
(10 tracks) (10 tracks match your search)

Keywords:
Bold

Want to save money?
Upgrade to a Music Pack
Want to save money?
Upgrade to a Music Pack