The Only Customizable Royalty Free Music Library
Build Your Royalty Free Music Library
When you buy royalty free music from SmartSound, it's always available for you to customize and download directly from our web site or by installing it on your workstation for access with our Sonicfire Pro software.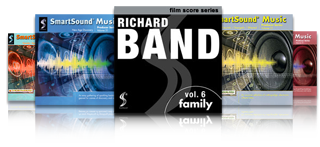 Save Time With Our Patented Software
Our Professional Soundtrack Creation Technology automatically delivers professional music edits instantly. Adjusting the length, arrangement and instrumentation of every SmartSound track is instantaneous and 100% professional!
Be More Creative
SmartSound technology (Sonicfire Pro) allows you to express your creativity far beyond regular royalty free music. Since our music is totally customizable for length, mood and instrument mix, you can create over 20 million different soundtracks to find that perfect fit for your project.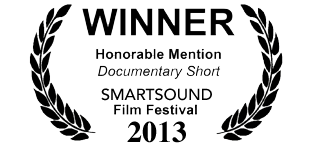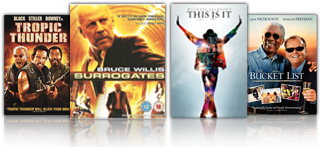 Impress Your Audience
Our royalty free music library is comprised of a hand-picked and professionally curated collection of music. Our music comes from top musicians, film composers, indie bands and independent artists. No sifting through thousands of crowd-sourced tracks. Every SmartSound track is a winner!
Use Legal Music
SmartSound offers one of the most generous worry-free music licenses in the industry. Put SmartSound in your (or your clients) productions and play it anywhere for any amount of time at no additional cost. (*If you need to manufacture more than 10,000 pieces of physical media, you'll need to contact us for approval...that's it!)

New Royalty Free Music Search
Or Browse By
(Click to add multiple browse filters)
Genre
|
Instrument
|
Keyword
|
Advanced
Currently Browsing — Corporate

Last 24 Months

Last 36 Months


STRATHZ
Horizons
Acoustic guitars and rhythm section are featured on this album, a perfect set for corporate videos, websites and presentations. Use these multi-layer tracks with Sonicfire Pro software to drive excitement, passion and intensity at just the right moments in your videos.
http://www.smartsound.com/strata/images/STRATHZ_200.jpg
$ 99.95
Single

MEDLEY

STRATUL
Uplift
Create an atmosphere that's inspiring and motivating. This album is filled with music that will positively lift your content and place your message in the forefront. Take advantage of the many Sonicfire Pro features to add variety and nuance each time you use one of these great tracks.
http://www.smartsound.com/strata/images/STRATUL_200.jpg
$ 99.95
Single

MEDLEY

STRATPGR
Progress
Acoustic backgrounds for videos, web sites and presentations that easily nestle under narration and lift up a variety of visual content. Spanning a range of tempos, these tracks can work as a group to frame ideas and mark progress throughout your production- all easily customized for scene length, instrument mix and more by using the many features in Sonicfire Pro.
http://www.smartsound.com/strata/images/STRATPGR_200.jpg
$ 99.95
Single

MEDLEY

STRATLH
Light Hearted
Mellow Pop and Chill Out backgrounds for videos and web projects: Friends, family, travel, fun gatherings and get-togethers. SmartSound's new Cloud-based Quicktracks technology makes it a snap to add music to your clips. Just type in the scene length for a perfect fit and you're ready to post online or upload for your 'friends'.
http://www.smartsound.com/strata/images/STRATLH_200.jpg
$ 99.95
Single

MEDLEY

PS03
Headlines / Corporate / Dramatic (PS03)
Convey a sense of dramatic urgency or time-sensitivity with rich corporate works. These insistent news-worthy and corporate themes are ready to get the job done.
http://www.smartsound.com/producer/images/ps03_210.jpg
$ 99.95
Single

MEDLEY

CT44
Corporate Tech
Bold and engaging works that take on future progess. These positive and forward-thinking tracks illustrate the world's competitive business climate. From science and technology backgrounds to edgy rock pieces, Corporate Tech can take on the most serious of projects.
http://www.smartsound.com/music/images/corptech.jpg
$ 99.95
Single

MEDLEY

STRATAP
Ambient Pulse
Ambient and atmospheric, these tracks are designed to be used with or without their rhythmic components by way of the Mood Mapping feature in Sonicfire Pro or the Instrument Mix feature on each track page. They can be customized as completely ambient background, rhythmic cues to propel action or mixed in any combination to create an ebb and flow in tension, drama and suspense.
http://www.smartsound.com/strata/images/STRATAP_200.jpg
$ 99.95
Single

MEDLEY

STRATWTS
Will To Succeed
With robust sound and full arrangements, this set of inspirational tracks will create a climate of motivation, victory and success for stories with positive outcomes: Sports, business, overcoming personal or physical challenge. The ten pieces compliment each other and work together for cohesive scoring. They can all be customized with Sonicfire Pro's amazing features including Mood Mapping to achieve individualized instrument mixes that seamlessly fit your production.
http://www.smartsound.com/strata/images/STRATWTS_200.jpg
$ 99.95
Single

MEDLEY

PS05
Motivation / Upbeat / Development (PS05)
A variety of upbeat tracks that help tell your story. From driving pop-rock, to easy-going acoustic, these selections guide your audience through myriad changes with a positive outcome every time. Use these tracks for biographies, restropectives, slide shows, reality TV, time-lapse or anything else that needs help with the passage of time.
http://www.smartsound.com/producer/images/ps05_210.jpg
$ 99.95
Single

MEDLEY

STRATCRS
Crime Scene
A special scoring package of thirteen cues for probing mysteries, suspense and action thrillers. These Multi-Layer tracks can be used in many different configurations with Sonicfire Pro software. Besides dialing in the exact Custom Length, use Mood Mapping to create dynamic, custom instrument mixes and Timing Control for precise action hits.
http://www.smartsound.com/strata/images/STRATCRS_200.jpg
$ 99.95
Single

MEDLEY

Want to save money?
Upgrade to a Music Pack
Want to save money?
Upgrade to a Music Pack