The Only Customizable Royalty Free Music Library
Build Your Royalty Free Music Library
When you buy royalty free music from SmartSound, it's always available for you to customize and download directly from our web site or by installing it on your workstation for access with our Sonicfire Pro software.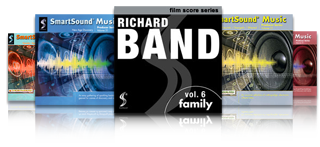 Save Time With Our Patented Software
Our Professional Soundtrack Creation Technology automatically delivers professional music edits instantly. Adjusting the length, arrangement and instrumentation of every SmartSound track is instantaneous and 100% professional!
Be More Creative
SmartSound technology (Sonicfire Pro) allows you to express your creativity far beyond regular royalty free music. Since our music is totally customizable for length, mood and instrument mix, you can create over 20 million different soundtracks to find that perfect fit for your project.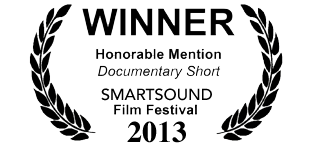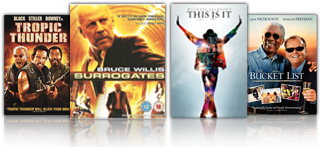 Impress Your Audience
Our royalty free music library is comprised of a hand-picked and professionally curated collection of music. Our music comes from top musicians, film composers, indie bands and independent artists. No sifting through thousands of crowd-sourced tracks. Every SmartSound track is a winner!
Use Legal Music
SmartSound offers one of the most generous worry-free music licenses in the industry. Put SmartSound in your (or your clients) productions and play it anywhere for any amount of time at no additional cost. (*If you need to manufacture more than 10,000 pieces of physical media, you'll need to contact us for approval...that's it!)

New Royalty Free Music Search
Or Browse By
(Click to add multiple browse filters)
Genre
|
Instrument
|
Keyword
|
Advanced

BS05TS
Themes & Scenarios
A collection of orchestral soundtracks with running themes. Each group of three tracks takes a motif through various settings. Whether for romantic, comedy, or dramatic features, your project will be professionally scored with a common melodic thread.
http://www.smartsound.com/strata/images/BS05TS_200.jpg
$ 99.95
Single

MEDLEY

BS14MM
Melancholy Moments
Thoughtful music for moments of deep contemplation. Use these tracks to give your productions a delicate and pensive feel.
http://www.smartsound.com/strata/images/BS14MM_200.jpg
$ 99.95
Single

MEDLEY

STRATNB2
Narration Backgrounds II
Orchestral drama for narrative - from majestic to the emotionally poignant. The ensembles on these tracks can all be custom mixed with Sonicfire Pro's Mood Mapping to create rich or poignant musical pallets tucked snugly underneath your dialogue or narration.
http://www.smartsound.com/strata/images/STRATNB2_200.jpg
$ 99.95
Single

MEDLEY

STRATDS
Dramatic Stories
Thought provoking and memorable, these beautifully orchestrated themes are a great accompaniment to on-screen story telling for real world drama and emotional narrative.These tracks are perfect for using our Mood Mapping feature to create nuanced shifts in the emotional interplay of your movie's characters.
http://www.smartsound.com/strata/images/STRATDS_200.jpg
$ 99.95
Single

MEDLEY

FCRB09
Richard Band Vol 9 - Mystery & Magic
Live symphonic cues for film that are mysterious, suspenseful, mystical and magical. Automatically match the end of any scene with a dynamic and perfect musical punctuation using Sonicfire Pro's Custom Length feature. Just type in the minutes, seconds and frames to get a powerful, live orchestral piece that sounds written for your movie.
http://www.smartsound.com/filmscore/images/fcp_b09_200.jpg
$ 99.95
Single

MEDLEY

STRATBS
Beauty & Strength
From Heart Breaking to Heart Pounding- Exceptional Orchestral Pieces for Film, TV and Documentary, in Multi Layer for use with Mood Mapping in Sonicfire Pro Software and the Mood control in SmartSound's Cloud technology, Quicktracks. This superbly written album offers a rich, varied orchestral tapestry with which you can weave almost any imaginable visual mood.
http://www.smartsound.com/strata/images/STRATBS_200.jpg
$ 99.95
Single

MEDLEY

ASFB01
Cinematic Exploration
Experience a masterful collection of superb, rich and nuanced orchestral writing for cinema from one of SmartSound's most popular composers. Diverse cinematic moods are depicted throughout this album featuring live orchestra. SonicFire Pro's Mood Mapping feature makes it easy to fine-tune these emotionally vibrant and deeply textured tracks to your film for a powerful visual result.
http://www.smartsound.com/artist/images/ASFB01_200.jpg
$ 99.95
Single

MEDLEY

FSAPF05
Amotz Plessner & Friends Vol 5 - Rise To Power
Broad emotion and high powered energy define this album of 'big' tracks produced for orchestra, chorus, heavy percussion and effects. The music ascends from percolating underscore to the heights of cinematic action. SmartSound is proud to release this exceptional production in its Multi Layer format with full availability of all Sonicfire Pro features for total user customization.
http://www.smartsound.com/filmscore/images/FSAPF05_200.jpg
$ 99.95
Single

MEDLEY

STRATIB
Inspiring Beauty
An orchestral album of dramatic beauty and deep emotion. Each cue can be totally customized to fit your most demanding scoring needs with all of Sonicfire Pro Software's amazing features including Mood Mapping, Custom Length, Timing Control and more.
http://www.smartsound.com/strata/images/STRATIB_200.jpg
$ 99.95
Single

MEDLEY

PS66
Indie Score (PS66)
Cues for Indie Film scoring: Subtle, introspective, pensive or thoughtful, these tracks are evocative of the more meaningful moments in life. Select a track, type the scene length into Sonicfire Pro and you've scored the moment. To get more options on eliciting just the right emotion for the scene just choose a different version of the track from the Variation Menu.
http://www.smartsound.com/producer/images/PS66_200.jpg
$ 99.95
Single

MEDLEY

Want to save money?
Upgrade to a Music Pack
Want to save money?
Upgrade to a Music Pack