The Only Customizable Royalty Free Music Library
Build Your Royalty Free Music Library
When you buy royalty free music from SmartSound, it's always available for you to customize and download directly from our web site or by installing it on your workstation for access with our Sonicfire Pro software.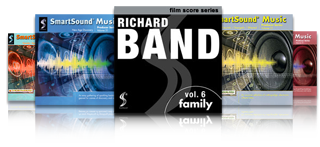 Save Time With Our Patented Software
Our Professional Soundtrack Creation Technology automatically delivers professional music edits instantly. Adjusting the length, arrangement and instrumentation of every SmartSound track is instantaneous and 100% professional!
Be More Creative
SmartSound technology (Sonicfire Pro) allows you to express your creativity far beyond regular royalty free music. Since our music is totally customizable for length, mood and instrument mix, you can create over 20 million different soundtracks to find that perfect fit for your project.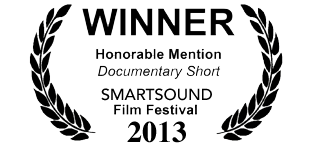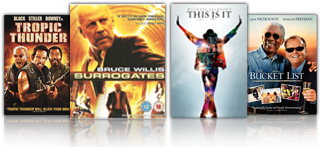 Impress Your Audience
Our royalty free music library is comprised of a hand-picked and professionally curated collection of music. Our music comes from top musicians, film composers, indie bands and independent artists. No sifting through thousands of crowd-sourced tracks. Every SmartSound track is a winner!
Use Legal Music
SmartSound offers one of the most generous worry-free music licenses in the industry. Put SmartSound in your (or your clients) productions and play it anywhere for any amount of time at no additional cost. (*If you need to manufacture more than 10,000 pieces of physical media, you'll need to contact us for approval...that's it!)

New Royalty Free Music Search
Or Browse By
(Click to add multiple browse filters)
Genre
|
Instrument
|
Keyword
|
Advanced

BS02HC
Home Cooking
Whip up the perfect atmosphere for your productions with these jazzy backdrops. These snappy numbers will bring life to good times with family and friends. Features playful clarinet and violin.
http://www.smartsound.com/strata/images/BS02HC_200.jpg
$ 99.95
Single

MEDLEY

Keywords:
Light

STRATTBS
Bright Side
A strong collection of tracks ideally suited to images of forward motion, high-activity, positive outcomes and well-placed energy. Driven by down-to-earth guitars, both acoustic and electric, and tasteful, supporting percussion and rhythm instruments, these tracks will help you bring out the best in characters, situations or outcomes. The textures particularly lend themselves to SmartSound's powerful Mood capabilities.
http://www.smartsound.com/strata/images/STRATTBS_200.jpg
$ 99.95
Single

MEDLEY

Keywords:
Light

STRATCOB
Core Beyond
A diverse blend of musical styles that can support almost any visual image. With a range of styles from indie rock, to hip-hop, subtly pulsing cinematic strains to high intensity trailer music, these tracks, with SmartSound's unique customization features, will take your videos to the next level, and beyond.
http://www.smartsound.com/strata/images/STRATCOB_200.jpg
$ 99.95
Single

MEDLEY

Keywords:
Light

STRATIP
Indie-Pop
These tracks feature a live Indie Band sound that is tight and energetic. With vocal accents and backgrounds that lend a Pop feel, you can customize the mix of each song by using the Mood Mapping feature in Sonicfire Pro to go more Indie or more Pop.
http://www.smartsound.com/strata/images/STRATIP_200.jpg
$ 99.95
Single

MEDLEY

ASFB01
Cinematic Exploration
Experience a masterful collection of superb, rich and nuanced orchestral writing for cinema from one of SmartSound's most popular composers. Diverse cinematic moods are depicted throughout this album featuring live orchestra. SonicFire Pro's Mood Mapping feature makes it easy to fine-tune these emotionally vibrant and deeply textured tracks to your film for a powerful visual result.
http://www.smartsound.com/artist/images/ASFB01_200.jpg
$ 99.95
Single

MEDLEY

ASMR01
Dubstep
Explore the cutting edge of music with this album designed for contemporary visual applications. Otherworldly sounds interact with jagged shards of rhythm to create a perfect compliment to powerful new imagery. All of SmartSound's great capabilities are available in this music to help you weave it precisely to your story line.
http://www.smartsound.com/artist/images/ASMR01_200.jpg
$ 99.95
Single

MEDLEY

STRATITE
Intrigue & Tension
Transport your audience to a world of mystery and false options with unknown consequences. This album features layered music that can allow you to build tension through adding layers to reach critical moments in your film. Especially suited to films of an international bent or where strong characters are lost in a maze of deception and are tested in their resolve.
http://www.smartsound.com/strata/images/STRATITE_200.jpg
$ 99.95
Single

MEDLEY

VOXNP
Nova Page & 21AD
Fronted by the phenomenal Nova Page, whose intriguing voice shows up in numerous TV shows worldwide, this album picks up where the previous album left off. Demonstrating the San Diego group's constantly growing skills in writing memorable, hook based indie-pop songs, Nova Page and 21AD deliver an outstanding and infectious performance that will help propel any dynamic, contemporary video. As with any Voxation album, use Sonicfire Pro's Mood Mapping feature to automatically duck or mute the vocals, then bring them back in at exactly the right moment to give your story line dramatic punch.
http://www.smartsound.com/voxation/images/VOXNP_200.jpg
$ 99.95
Single

MEDLEY

STRATFUT
Fun Times
Lighthearted and infectious tracks from a talented new band for SmartSound. These engaging tracks help render any scene into a frivolous funhouse atmosphere. Use Sonicfire Pro's precise control over all aspects of the timing and instrument mix to maximize the joy!
http://www.smartsound.com/strata/images/STRATFUT_200.jpg
$ 99.95
Single

MEDLEY
Fun Times
(10 tracks) (10 tracks match your search)

Keywords:
Light

PS05
Motivation / Upbeat / Development (PS05)
A variety of upbeat tracks that help tell your story. From driving pop-rock, to easy-going acoustic, these selections guide your audience through myriad changes with a positive outcome every time. Use these tracks for biographies, restropectives, slide shows, reality TV, time-lapse or anything else that needs help with the passage of time.
http://www.smartsound.com/producer/images/ps05_210.jpg
$ 99.95
Single

MEDLEY

Keywords:
Light

Want to save money?
Upgrade to a Music Pack
Want to save money?
Upgrade to a Music Pack