The Only Customizable Royalty Free Music Library
Build Your Royalty Free Music Library
When you buy royalty free music from SmartSound, it's always available for you to customize and download directly from our web site or by installing it on your workstation for access with our Sonicfire Pro software.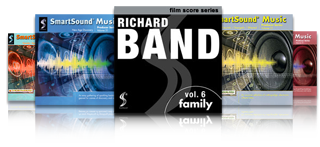 Save Time With Our Patented Software
Our Professional Soundtrack Creation Technology automatically delivers professional music edits instantly. Adjusting the length, arrangement and instrumentation of every SmartSound track is instantaneous and 100% professional!
Be More Creative
SmartSound technology (Sonicfire Pro) allows you to express your creativity far beyond regular royalty free music. Since our music is totally customizable for length, mood and instrument mix, you can create over 20 million different soundtracks to find that perfect fit for your project.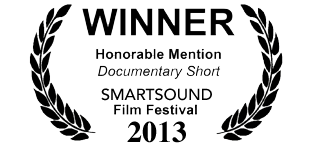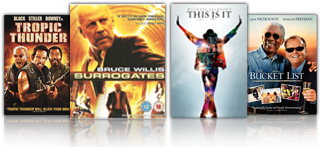 Impress Your Audience
Our royalty free music library is comprised of a hand-picked and professionally curated collection of music. Our music comes from top musicians, film composers, indie bands and independent artists. No sifting through thousands of crowd-sourced tracks. Every SmartSound track is a winner!
Use Legal Music
SmartSound offers one of the most generous worry-free music licenses in the industry. Put SmartSound in your (or your clients) productions and play it anywhere for any amount of time at no additional cost. (*If you need to manufacture more than 10,000 pieces of physical media, you'll need to contact us for approval...that's it!)

New Royalty Free Music Search
Or Browse By
(Click to add multiple browse filters)
Genre
|
Instrument
|
Keyword
|
Advanced

STRATIP
Indie-Pop
These tracks feature a live Indie Band sound that is tight and energetic. With vocal accents and backgrounds that lend a Pop feel, you can customize the mix of each song by using the Mood Mapping feature in Sonicfire Pro to go more Indie or more Pop.
http://www.smartsound.com/strata/images/STRATIP_200.jpg
$ 99.95
Single

MEDLEY

ASFB01
Cinematic Exploration
Experience a masterful collection of superb, rich and nuanced orchestral writing for cinema from one of SmartSound's most popular composers. Diverse cinematic moods are depicted throughout this album featuring live orchestra. SonicFire Pro's Mood Mapping feature makes it easy to fine-tune these emotionally vibrant and deeply textured tracks to your film for a powerful visual result.
http://www.smartsound.com/artist/images/ASFB01_200.jpg
$ 99.95
Single

MEDLEY

STRATNT
Nature Trails
Support your tales of the great outdoors with these all-natural backgrounds. This variety of country-folk tracks spans a number of settings including heartfelt, dramatic, and upbeat.
http://www.smartsound.com/strata/images/strataNT_200.jpg
$ 99.95
Single

MEDLEY

Instruments:
Low Whistle

PS63
Celtic Evolution (PS63)
Renditions of well known Irish/Celtic melodies fused with 21st century production, played live on instruments both traditional and contemporary. Sonicfire Pro's Spotting feature allows you to easily match these authentic and interesting rhythms to videos with the similar rhythmic elements.
http://www.smartsound.com/producer/images/PS63_200.jpg
$ 99.95
Single

MEDLEY

Instruments:
Low Whistle

Want to save money?
Upgrade to a Music Pack
Want to save money?
Upgrade to a Music Pack