The Only Customizable Royalty Free Music Library
Build Your Royalty Free Music Library
When you buy royalty free music from SmartSound, it's always available for you to customize and download directly from our web site or by installing it on your workstation for access with our Sonicfire Pro software.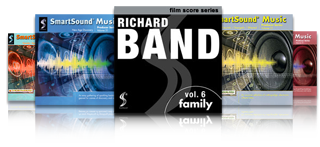 Save Time With Our Patented Software
Our Professional Soundtrack Creation Technology automatically delivers professional music edits instantly. Adjusting the length, arrangement and instrumentation of every SmartSound track is instantaneous and 100% professional!
Be More Creative
SmartSound technology (Sonicfire Pro) allows you to express your creativity far beyond regular royalty free music. Since our music is totally customizable for length, mood and instrument mix, you can create over 20 million different soundtracks to find that perfect fit for your project.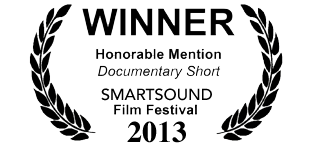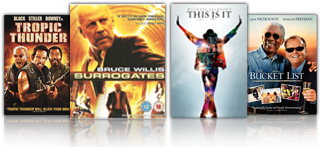 Impress Your Audience
Our royalty free music library is comprised of a hand-picked and professionally curated collection of music. Our music comes from top musicians, film composers, indie bands and independent artists. No sifting through thousands of crowd-sourced tracks. Every SmartSound track is a winner!
Use Legal Music
SmartSound offers one of the most generous worry-free music licenses in the industry. Put SmartSound in your (or your clients) productions and play it anywhere for any amount of time at no additional cost. (*If you need to manufacture more than 10,000 pieces of physical media, you'll need to contact us for approval...that's it!)

New Royalty Free Music Search
Or Browse By
(Click to add multiple browse filters)
Genre
|
Instrument
|
Keyword
|
Advanced

STRATIP
Indie-Pop
These tracks feature a live Indie Band sound that is tight and energetic. With vocal accents and backgrounds that lend a Pop feel, you can customize the mix of each song by using the Mood Mapping feature in Sonicfire Pro to go more Indie or more Pop.
http://www.smartsound.com/strata/images/STRATIP_200.jpg
$ 99.95
Single

MEDLEY

ASFB01
Cinematic Exploration
Experience a masterful collection of superb, rich and nuanced orchestral writing for cinema from one of SmartSound's most popular composers. Diverse cinematic moods are depicted throughout this album featuring live orchestra. SonicFire Pro's Mood Mapping feature makes it easy to fine-tune these emotionally vibrant and deeply textured tracks to your film for a powerful visual result.
http://www.smartsound.com/artist/images/ASFB01_200.jpg
$ 99.95
Single

MEDLEY

ASMR01
Dubstep
Explore the cutting edge of music with this album designed for contemporary visual applications. Otherworldly sounds interact with jagged shards of rhythm to create a perfect compliment to powerful new imagery. All of SmartSound's great capabilities are available in this music to help you weave it precisely to your story line.
http://www.smartsound.com/artist/images/ASMR01_200.jpg
$ 99.95
Single

MEDLEY

STRATTBS
Bright Side
A strong collection of tracks ideally suited to images of forward motion, high-activity, positive outcomes and well-placed energy. Driven by down-to-earth guitars, both acoustic and electric, and tasteful, supporting percussion and rhythm instruments, these tracks will help you bring out the best in characters, situations or outcomes. The textures particularly lend themselves to SmartSound's powerful Mood capabilities.
http://www.smartsound.com/strata/images/STRATTBS_200.jpg
$ 99.95
Single

MEDLEY

VOXSA
The Skank Agents
This popular San Diego band combines Pop-Funk, Ska and Skate-Punk styles with cool lyrics and a great horn section to create a live recorded album full of dynamic energy, excellent for summer and winter sports excitement, travel or general hardy partying. With Sonicfire Pro's Mood Mapping feature you can remove the vocals where you may not want them, make customized instrument mixes and then bring back the vocals at any time to really jolt your videos with high powered fun.
http://www.smartsound.com/voxation/images/VOXSA_200.jpg
$ 99.95
Single

MEDLEY

Genre:
Reggae

STRATDF
Dub Factor
Cool chillout and understated reggae make this set a natural for stylish videos- fashion, retail and city chic by night.
http://www.smartsound.com/strata/images/STRATDF_200.jpg
$ 99.95
Single

MEDLEY
Dub Factor
(10 tracks) (5 tracks match your search)

Genre:
Reggae

EG0644
Edge 06: Chill-Out / Cool Moods / Lounge
An intoxicating mix of ultra-cool moods and grooves, best served chilled. Imbibe in cuts ranging from Downtempo, Acid-Jazz, Trip Hop and Bossa Nova, all the way to campy bachelor pad. Jazzy keyboards, ambient synths, deep bass lines and vocal accents flow together in a collection that's sure to quench the listener's senses.
http://www.smartsound.com/edge/images/eg06.jpg
$ 99.95
Single

MEDLEY

Genre:
Reggae

SR44
Spicy Rhythms
Hot and sizzling South American, Caribbean and Spanish flavored selections that will add zest to any lively video or travelogue. Danceable mambo, tango, calypso and other styles take the listener overseas. As a backdrop to an island getaway, or a soundtrack to a jumping salsa party, Spicy Rhythms is sure to pep up any production.
http://www.smartsound.com/music/images/spicy.jpg
$ 99.95
Single

MEDLEY

Genre:
Reggae

STRATCHR
Coffee House Rules
Indie Sound small band music, live and local; let your productions hang out where your audience does. This set of tracks lends itself to numerous uses in film, documentary and commercials and are perfect for custom instrument mixing through our unique Mood Mapping feature for your own individual stamp.
http://www.smartsound.com/strata/images/STRATCHR_200.jpg
$ 99.95
Single

MEDLEY

Genre:
Reggae

PS69
The Lighter Side (PS69)
Easy going music for light hearted videos. From goofy and quirky to breezy and carefree, these tracks are perfect for adding a sense of fun, simplicity or playful engagement to any visual sequence. To make your musical backgrounds a perfect fit just type the scene length into Sonicfire Pro software and it's done!
http://www.smartsound.com/producer/images/PS69_200.jpg
$ 99.95
Single

MEDLEY

Genre:
Reggae

Want to save money?
Upgrade to a Music Pack
Want to save money?
Upgrade to a Music Pack