The Only Customizable Royalty Free Music Library
Build Your Royalty Free Music Library
When you buy royalty free music from SmartSound, it's always available for you to customize and download directly from our web site or by installing it on your workstation for access with our Sonicfire Pro software.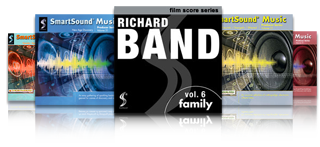 Save Time With Our Patented Software
Our Professional Soundtrack Creation Technology automatically delivers professional music edits instantly. Adjusting the length, arrangement and instrumentation of every SmartSound track is instantaneous and 100% professional!
Be More Creative
SmartSound technology (Sonicfire Pro) allows you to express your creativity far beyond regular royalty free music. Since our music is totally customizable for length, mood and instrument mix, you can create over 20 million different soundtracks to find that perfect fit for your project.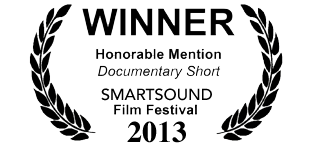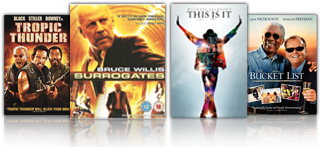 Impress Your Audience
Our royalty free music library is comprised of a hand-picked and professionally curated collection of music. Our music comes from top musicians, film composers, indie bands and independent artists. No sifting through thousands of crowd-sourced tracks. Every SmartSound track is a winner!
Use Legal Music
SmartSound offers one of the most generous worry-free music licenses in the industry. Put SmartSound in your (or your clients) productions and play it anywhere for any amount of time at no additional cost. (*If you need to manufacture more than 10,000 pieces of physical media, you'll need to contact us for approval...that's it!)
New Royalty Free Music Search
Or Browse By
(Click to add multiple browse filters)
Genre
|
Instrument
|
Keyword
|
Advanced
Currently Browsing — Rock


PS50
Swing Bands, Blues & Gospel (PS50)
Traditional and historic music genres played by big bands and 'combos' in swing, blues, boogie and gospel styles. Great production values made even better with Sonicfire Pro's unique Custom Length, Variation and Timing Control capabilities.
http://www.smartsound.com/producer/images/PS50_200.jpg
$ 99.95
Album

MEDLEY

Genre:
Rock

PS01
Romantic / Light / Reflective (PS01)
Light and easy-going tracks for romantic or intimate applications. Primarily featuring acoustic guitar, these gentle backdrops bring a reassuring tone and a positve mood to the proceedings. Also features some smooth jazz romantic pieces.
http://www.smartsound.com/producer/images/ps01_210.jpg
$ 99.95
Album

MEDLEY

Genre:
Rock

AB44
Across Borders
Travel to distant locales with selections influenced by cultures world-wide. This diverse collection features authentic ethnic sounds in addition to contemporary world-beat grooves. Visit places such as Egypt, Greece, Spain, Ireland, Africa, and more.
http://www.smartsound.com/music/images/acrossborders.jpg
$ 99.95
Album

MEDLEY

Genre:
Rock

EG0544
Edge 05: Drums / Rhythms / Pulse
Fuel your video with pulse-pounding percussive soundscapes. Take your travel-adventure footage to new places with driving ethnic-flavored beats, or soothe your audience with new age backdrops. Rhythms for every occasion are waiting here, primed for any production.
http://www.smartsound.com/edge/images/eg05.jpg
$ 99.95
Album

MEDLEY

Genre:
Rock

JB44
Just Blues
Traditional blues tracks in a variety of styles and tempos. From slow barroom grinds to wailing shuffles, these blues tunes can fit in a variety of situations. Give that video some road-house grit with Just Blues.
http://www.smartsound.com/music/images/blues.jpg
$ 99.95
Album

MEDLEY
Just Blues
(16 tracks) (2 tracks match your search)

Genre:
Rock

PO44
Positive Outlook
Motivate and instill confidence with vibrant and uplifting music. These bright and energetic tracks are ideal for scenes of light activity or the unveiling of your next great idea. Set your scenes in motion with the optimistic sounds of Positive Outlook.
http://www.smartsound.com/music/images/positive.jpg
$ 99.95
Album

MEDLEY

Genre:
Rock

PM44
Project Millennium
Take control of the future with state-of-the-art, world conscious music. These cuts drive with global progress and an international pulse - creating a backdrop for cutting-edge technology. Grab on to the 21st century with the fresh new sounds of Project Millennium.
http://www.smartsound.com/music/images/project.jpg
$ 99.95
Album

MEDLEY

Genre:
Rock

VOXJSBO
Jesse Smith and Blind Optimism
Fronted by the heartfelt voice of Jesse Ray Smith, this debut album showcases the group's infectious, hook-based, Americana style songs. Jesse Ray and Blind Optimism deliver an evocative and memorable performance that will support any contemporary video with drama, passion and believability. As with any Voxation album, use Sonicfire Pro?s Mood Mapping technology to bring the lyrics and vocals in or out at just the right moment to punctuate the storyline with maximum impact.
http://www.smartsound.com/voxation/images/VOXJSBO_200.jpg
$ 99.95
Album

MEDLEY

Genre:
Rock

BS24KK
Kool Kitsch
Bring a post-modern edge to your productions with the coolest and hippest kitsch and retro lounge tracks around. Shimmering with a sense of now but with a sly wink to the past, use this music to tell a newer-than-new story or just to have some fun.
http://www.smartsound.com/strata/images/BS24KK_200.jpg
$ 99.95
Album

MEDLEY

Genre:
Rock

FSCSG01
Craig Stuart Garfinkle Vol 1 - Emotive & Dramatic
Thematic strength and melodic interplay between cues make it easy to produce a cohesive dramatic film score throughout a wide range of emotion and cinematic context. Whether on the web or in its software, SmartSound's many customization features put you in full control of the musical options for every scene.
http://www.smartsound.com/filmscore/images/FSCSG01_200.jpg
$ 99.95
Album

MEDLEY

Genre:
Rock

Want to save money?
Upgrade to a Music Pack
Want to save money?
Upgrade to a Music Pack