The Only Customizable Royalty Free Music Library
Build Your Royalty Free Music Library
When you buy royalty free music from SmartSound, it's always available for you to customize and download directly from our web site or by installing it on your workstation for access with our Sonicfire Pro software.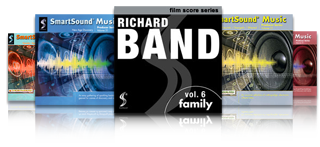 Save Time With Our Patented Software
Our Professional Soundtrack Creation Technology automatically delivers professional music edits instantly. Adjusting the length, arrangement and instrumentation of every SmartSound track is instantaneous and 100% professional!
Be More Creative
SmartSound technology (Sonicfire Pro) allows you to express your creativity far beyond regular royalty free music. Since our music is totally customizable for length, mood and instrument mix, you can create over 20 million different soundtracks to find that perfect fit for your project.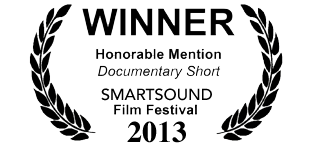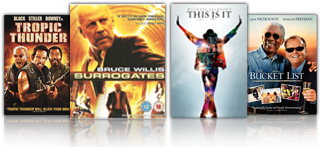 Impress Your Audience
Our royalty free music library is comprised of a hand-picked and professionally curated collection of music. Our music comes from top musicians, film composers, indie bands and independent artists. No sifting through thousands of crowd-sourced tracks. Every SmartSound track is a winner!
Use Legal Music
SmartSound offers one of the most generous worry-free music licenses in the industry. Put SmartSound in your (or your clients) productions and play it anywhere for any amount of time at no additional cost. (*If you need to manufacture more than 10,000 pieces of physical media, you'll need to contact us for approval...that's it!)

New Royalty Free Music Search
Or Browse By
(Click to add multiple browse filters)
Genre
|
Instrument
|
Keyword
|
Advanced

CT44
Corporate Tech
Bold and engaging works that take on future progess. These positive and forward-thinking tracks illustrate the world's competitive business climate. From science and technology backgrounds to edgy rock pieces, Corporate Tech can take on the most serious of projects.
http://www.smartsound.com/music/images/corptech.jpg
$ 99.95
Single

MEDLEY

EF44
Electronic Frontiers
Inject your visuals with the pulsating and stimulating sounds of electronic music. From industrial-like synth-scapes to percolating techno beats, these tracks offer an energetic glimpse of the future. Take your scene into the next dimension with the atomic sounds of Electronic Frontiers.
http://www.smartsound.com/music/images/electronic.jpg
$ 99.95
Single

MEDLEY

BS22AD
Ambient Drama
Let this collection of emotionally gripping tracks set the scene for your audience. This features music that adds tension, mystery and intrigue, placing the viewer in exactly the right time and place to enhance your scenes.
http://www.smartsound.com/strata/images/BS22AD_200.jpg
$ 99.95
Single

MEDLEY

STRATEB
Eclectic Beats
Electronic variety, music from 'out of the box' to the more traditional, all with driving elements that make this album a truly eclectic compendium of the percussive. Use timing control to pinpoint hits with ease and accuracy.
http://www.smartsound.com/strata/images/STRATEB_200.jpg
$ 99.95
Single

MEDLEY

STRATDW
Dreams and Whispers
This album of ambient music treads a line between electronic classical composition and new age sound design. Sonicfire Pro's Mood Mapping feature make these tracks ultra flexible to enhance your images of ethereal wonder to out-of-the-box montage.
http://www.smartsound.com/strata/images/STRATDW_200.jpg
$ 99.95
Single

MEDLEY

STRATLA
Lighter Than Air
Contemplative and sparse, rhythmic and airy. Music that will weave emotion into your visuals, evoking a sense of space and time.
http://www.smartsound.com/strata/images/STRATLA_200.jpg
$ 99.95
Single

MEDLEY

STRATPGR
Progress
Acoustic backgrounds for videos, web sites and presentations that easily nestle under narration and lift up a variety of visual content. Spanning a range of tempos, these tracks can work as a group to frame ideas and mark progress throughout your production- all easily customized for scene length, instrument mix and more by using the many features in Sonicfire Pro.
http://www.smartsound.com/strata/images/STRATPGR_200.jpg
$ 99.95
Single

MEDLEY
Progress
(10 tracks) (9 tracks match your search)

Keywords:
Hopeful

VOXNP
Nova Page & 21AD
Fronted by the phenomenal Nova Page, whose intriguing voice shows up in numerous TV shows worldwide, this album picks up where the previous album left off. Demonstrating the San Diego group's constantly growing skills in writing memorable, hook based indie-pop songs, Nova Page and 21AD deliver an outstanding and infectious performance that will help propel any dynamic, contemporary video. As with any Voxation album, use Sonicfire Pro's Mood Mapping feature to automatically duck or mute the vocals, then bring them back in at exactly the right moment to give your story line dramatic punch.
http://www.smartsound.com/voxation/images/VOXNP_200.jpg
$ 99.95
Single

MEDLEY

Keywords:
Hopeful

STRATAP
Ambient Pulse
Ambient and atmospheric, these tracks are designed to be used with or without their rhythmic components by way of the Mood Mapping feature in Sonicfire Pro or the Instrument Mix feature on each track page. They can be customized as completely ambient background, rhythmic cues to propel action or mixed in any combination to create an ebb and flow in tension, drama and suspense.
http://www.smartsound.com/strata/images/STRATAP_200.jpg
$ 99.95
Single

MEDLEY

EG0544
Edge 05: Drums / Rhythms / Pulse
Fuel your video with pulse-pounding percussive soundscapes. Take your travel-adventure footage to new places with driving ethnic-flavored beats, or soothe your audience with new age backdrops. Rhythms for every occasion are waiting here, primed for any production.
http://www.smartsound.com/edge/images/eg05.jpg
$ 99.95
Single

MEDLEY

Want to save money?
Upgrade to a Music Pack
Want to save money?
Upgrade to a Music Pack